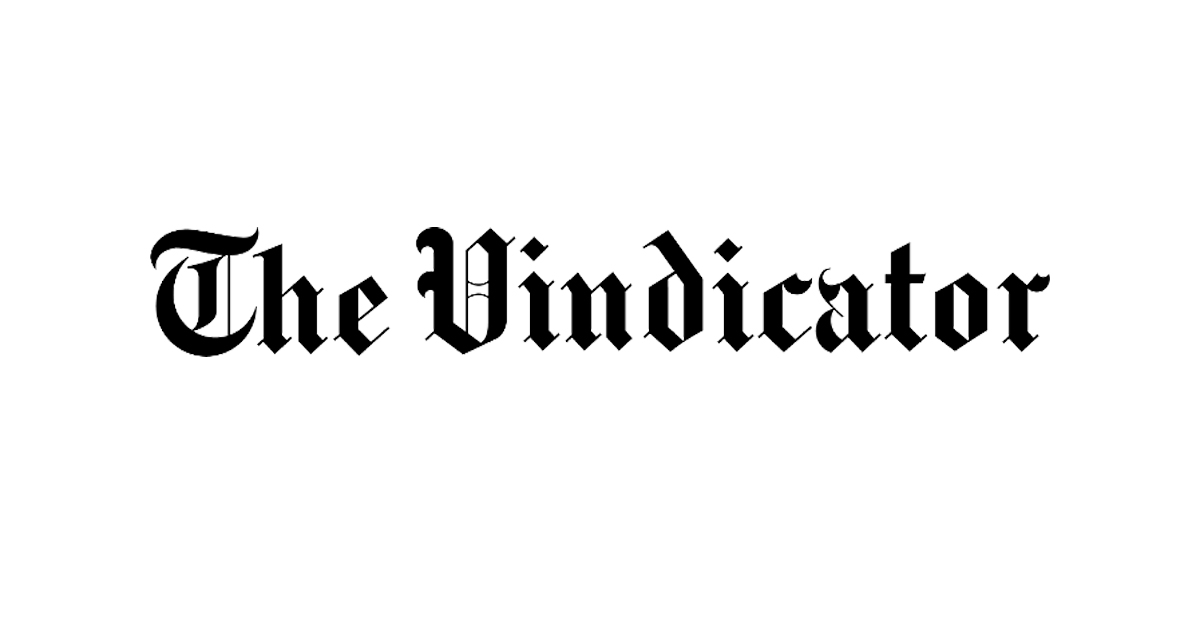 Amp Announces Community Events | News, Sports, Jobs
YOUNGSTOWN — Toronto electro-jazz band Four80East will headline the Youngstown Jazz and Wine Fest, and The Vindys will return to the Youngstown Foundation Amphitheater this summer.
These and other events were announced on Friday as part of Premier Bank's series of community events on the outdoor site.
According to Ken Bigley, vice president of JAC Live and JAC Management, which operates the city-owned amphitheater, the season begins with a new event, a Summer Literacy Expo, presented by schools in the city of Youngstown and designed to encourage summer learning.
"There will be an organized community fair with games and activities," he said. "It's a way of saying learning can be fun and gives them things to go with over the summer, like where to get a library card."
The free event from 5 p.m. to 8 p.m. Thursday will include appearances from Glenda Hatchett, who starred in the court reality series "Judge Hatchett," and author/music educator Vicky Weber, whose books for children include "Aurora's Orchid", "Taino Tales: The Secret of the Hummingbird" and "The Garden of Songs".
The Vindys, who played there in 2020 and 2021, will return on June 4.
"They're really pretty much the premier band in the area," Bigley said. "They don't play much in the Valley, and the CD release party (for 'Bugs') last year was very successful and we're planning the same this year."
Vindys lead singer Jackie Popovec said: "We're really thrilled. We want to do big for our hometown fans and go all out, maybe have a surprise guest or two.
The amp show comes before the band plays its first West Coast dates in July.
"The support from our local base in the northeast region of Ohio has been so good for us; we managed to make that happen," she said.
Four80East, run by Rob DeBoer and Tony Grace, has been on JAC's wish list for the Youngstown Wine and Jazz Fest for several years, Bigley said, and they were finally able to make it happen this year.
"We've heard them play a few times over the years, and they've always been phenomenal," he said. "Jeff Green (who programs Youngstown's Jazz in the Park series) highly recommended them."
Youngstown native Sharon Rae North will also perform at the July 9 event.
"She was successful in Atlanta and she's someone we always wanted to bring home and showcase," Bigley said.
Youngstown Jazz and Wine Fest will coincide with Youngstown State University's Summer Arts Festival, to be held in Wean Park on July 9-10.
Another new event for 2022 is Night Out for Neighborhoods on September 16. JAC is teaming up with neighborhood watch groups for an evening that will include a performance by high-energy show band 76 Degrees West. A portion of the proceeds from the event will benefit participating neighborhood watch organizations.
This is the fourth year that Premier Bank has been title sponsor of the community event series.
Jordan Ryan, Executive Director of the Amphitheater and Wean Park, said in a statement: "We are thrilled to see all the people who have made our community events their summer traditions and the new faces we will see as we continue to expand the reach of our event programming in this series.
Youngstown's summer movie series was also announced on Friday. While most of the films will screen in nearby Wean Park, a screening of "Space Jam" – the 1996 version starring Michael Jordan – is scheduled at the amp on July 22.
The Wean Park film series mixes recent box office hits like "Ghostbusters: Afterlife," "Spider-Man: No Way Home" and "Encanto" with 1980s and '90s favorites like "The Karate Kid," Scrooged" and "Hocus Pocus."
Aspasia Lyras-Bernacki, Film Series Coordinator, said: "This year I feel like everything is on (again), so I wanted to come up with something fun, interesting, lighthearted and family."
All movies start at dusk and admission is free.
Premier Bank¯ Community Event Series Thursday — Summer Literacy Expo with Judge Glenda Hatchett and children's author Vicky Weber, 5-8 p.m. (free)
• June 4 — The Vindys at 7:30 p.m. ($17 and $7 plus service charge)
• July 9 — Youngstown Wine and Jazz Fest with Four80East and Sharon Rae North at 7 p.m. ($22 and $7 plus service charge)
• July 22 – The movie "Space Jam" (1996 version starring Michael Jordan) at Dusk as part of the Youngstown Summer Movie Series (free)
• September 16 – Night for the Neighborhoods with 76 degrees West at 7:30 p.m. ($20 and $10 plus service charge)
• October 2 — Mahoning Valley Sojourn to the Past's Ohio Nonviolence Week Parade (time to be announced/free)
The amphitheater is located at 201 S. Phelps St., Youngstown. Paid events are on sale now through Ticketmaster.
Youngstown Summer Film Series
• June 20 – "Ghostbusters Afterlife" (2021)
• June 27 — "Encanto" (2021)
• July 11 – "The Karate Kid" (1984)
• July 25 – "Scrooged" (1988)
• August 1 — "Spider-Man: No Way Home" (2021)
• August 8 — "Hocus Pocus" (1993)
• August 15 — "School of Rock" (2003)
Movies start at dusk at Wean Park, 201 S. Phelps St., Youngstown. The Youngstown Summer Movie Series is presented in conjunction with JAC Live, the City of Youngstown and the Penguin City Brewing Company.