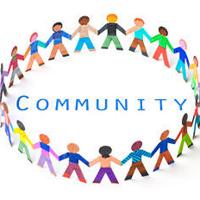 Colorado Springs Area Nonprofit Community Events Starting March 6 | Events calendars
Note: Events may be canceled due to COVID-19.
March
Friends of the Pikes Peak Library District Big Book Sale — 4 p.m. to 7 p.m. on Fridays, reserved for members; open to the public 10 a.m. to 4 p.m. Saturday 11 a.m. to 3 p.m. March 13, East Library, 5550 N. Union Blvd. Memberships available online or at the door; ppld.org/friends.
St. Patrick's Day Parade — Watch parade, including breakfast, to benefit the Empty Stocking Fund and the Mr. Carmel Veterans Service Center, Saturday, 10 a.m. to 2 p.m., Blondie Upper Deck, 24 N. Tejon St. Registration: tinyurl.com/2p92ywfb.
Green Bowl-a-thon Bowl — Benefiting Special Kids Special Families, Saturday 2:30-5 p.m., King Pin Lanes, 3410 N. Academy Blvd. Registration: sksfcolorado.org/event/bowlathon.
Celtic-Cajun Farmer's Market — Benefiting the Skills Academy Vocational Center, 3-7 p.m. Saturday, 4435 N. Chestnut St. Registration: tinyurl.com/326yneyn.
St. Patrick's Gala – Benefiting Catholic Charities, Saturday, Cheyenne Mountain Resort, 3225 Broadmoor Valley Road, call for hours, 719-866-6539. Tickets: ccharitiescc.org.
Wine, women and chocolate: honoring and celebrating the heroines of Pikes Peak — 5:30-7:30 p.m. March 15, Knights of Columbus Hall PPLD, 20 W. Pikes Peak Ave. Tickets : tinyurl.com/3jetpr85.
Recipe for Hope — Benefiting Care & Share Food Bank, 12-1 p.m. March 17, The Broadmoor, 1 Lake Ave. Reservations: careandshare.org.
Salvation Army Women's Auxiliary Charity Fashion Show — 11 a.m.-2 p.m. March 19, The Pinery at the Hill, 775 W. Bijou St. Registration: coloradosprings.salvationarmy.org.
See you Firkin – A Beer Celebration on tap to benefit the Colorado Brewers Guild, 1-5 p.m. March 19, Bristol Brewing Co. Reservations: tinyurl.com/fdxm5esn.
April
Over 100 Women Who Care in Colorado Springs — 5:30 p.m. on April 20, The Warehouse, 25 W. Cimmaron St.; 100wwccs.com.
Night Shorts — Benefiting Rocky Mountain Women's Film, 6-9 p.m., April 22, Stargazers Theater, 10 S. Parkside Drive. Tickets: rmwfilm.org/shorts-night.
kitty ball – Benefiting Happy Cats Haven and Southern Colorado Spay and Neuter, 9 a.m. to 2 p.m. April 23-24, Under the Sun Training and Event Center, 6540 Vincent Drive; jardindeschats.com.
Polar diving — Benefiting Special Olympics Colorado, 9 a.m. to 5 p.m. April 23, US Olympic and Paralympic Museum, 200 S. Sierra Madre St. Registration: specialolympicsco.org/event/coloradospringsplunge.
Culinary Passport – Benefiting the ACF Pikes Peak Chefs Chapter, 5:30 p.m. April 23, Skills Academy, 4435 N. Chestnut St. Reservations: pikespeakchefs.com.
CPCD View 2022 – 5-6:30 p.m. on April 28, go online for pitches. Registration: cpcdheadstart.org.
See you at Latigo – Benefiting the Pikes Peak Range Riders Foundation, 5:30-10:30 p.m. April, Latigo Trails Equestrian Center, 13710 Halleluiah Trail, Elbert. Tickets: tinyurl.com/2p8mknt7.
May
Monte Carlo Masquerade – Benefiting the Colorado Springs Chorale, 6 p.m. May 6, Colorado Springs Marriott, 5580 Tech Center Drive. Reservations: cschorale.org.
fur ball – Benefiting the Humane Society of the Pikes Peak Area, 6-9 p.m. May 7, DoubleTree by Hilton, 1775 E. Cheyenne Mountain Blvd. Registration: hsppr.org/events/ hairball-2022.
Chocoholic Frolic — Benefiting Kidpower, 7-10 p.m. May 7, Pinery at the Hill, 775 W. Bijou St. Registration: kidpowercs.org.
Joe Henjum Senior Honors — Hosted by the Senior Resource Council, 4:30-7:30 p.m. May 11, Creekside Event Center, 5515 Palmer Park Blvd. Registration: senior resourcecouncil.org.
Mayor's Cup Golf Tournament — 7:30 a.m. May 13, Broadmoor Golf Club West Course, 1 Lake Ave. Registration : coloradosprings.gov/mayorscup.
Run to the shrine – Benefiting the Cheyenne Mountain Zoo, 5-8 p.m. May 14-15, Cheyenne Mountain Zoo, 4250 Cheyenne Mountain Zoo Road. Registration: cmzoo.org/run.
Showcase of chefs — Benefiting Rocky Mountain Health Care PACE, 5-8:30 p.m. May 19, Antlers Hotel, 4 S. Cascade Ave. Reservations: rmpace.org.
June
Sport clay event — Benefiting Ronald McDonald House Charities, 11:30 a.m. to 5 p.m. June 3, Pikes Peak Gun Club, 450 S. Franceville Coal Mine Road. Registration: rmhcsoutherncolorado.org
The gala of angels — Benefiting the Angels of America's Fallen, 5 p.m. June 11, Broadmoor Hall, 15 Lake Circle. Registration: aoafallen.org.
July
Tri-Lakes Cares Fundraiser — CPR class, 5 to 6 p.m. July 12, Limbach Park, 151 Front Street Registration: [email protected]
Riders 4 Children — Ride for Ronald McDonald Houses – 9:30 a.m. July, Pikes Peak Indian Motorcycles, 6640 Corporate Drive. Registration: riders4children.com.
August
life – Benefiting the Hispanic Chamber, 5:30-9:30 p.m. Aug. 27, Country Club of Colorado, 125 Clubhouse Drive. Tickets: cosconcilio.com.
October
Night of Comedy – Boot Curls and Laughs – Benefiting Special Kids Special Families, 5:30-9 p.m. Oct. 8, Flying W Ranch, 3330 Chuckwagon Road. Tickets: sksfcolorado.org/event/noc.
Email event details to [email protected] with the community calendar in the subject line.