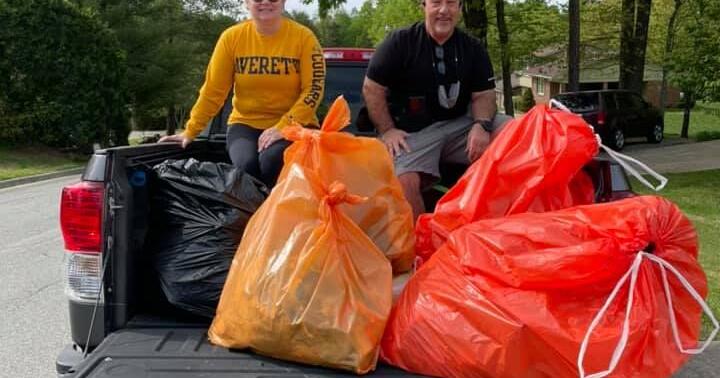 Community Events Planned in Halifax County to Mark Earth Day | Local News
Friday is Earth Day, and community events are planned for Saturday to educate the public about protecting the Earth and give them a chance to do their part in protecting the environment.
The Halifax County Community Cleanup Day will take place on Saturday, giving families the opportunity to clean up their neighborhood, and families can also enjoy the Earth Day Extravaganza at the Halifax Marketplace on Saturday from 10 a.m. to 2 p.m. .
The 14th annual Earth Day will offer families the chance to enjoy children's activities, information booths, food and more.
"It will be both educational and fun, and the weather is looking great," said event coordinator Susie Robbins.
The first 100 participants will receive an Earth Day drawstring bag and there will be garden plants and seeds, while supplies last.
They will also have Earth Day drive-in bags for people who may not feel comfortable attending in person.
This year's event will also feature local farmers, artisans, food vendors D&D Skins and Italian restaurant Viny's.
The Halifax County Master Gardeners and Beekeepers Association will be on hand to share information and answer questions from curious minds of all ages.
Participants can also attend a demonstration of basket weaving by Zelliph.
New this year, the "Think Outside the Trash" art competition challenges participants to create works of art using discarded plastic materials.
Some organizations and families have already dropped off their creations at the Halifax Marketplace and plan to accept additional entries on Saturday.
So far, Halifax County Little Theater has been among the participants with their mural as well as Nola Watkin's creation. Residents of Commonwealth Assisted Living have also created works of art.
Entries must be made of at least 70% discarded plastic materials such as beverage bottles, caps and laundry detergent cans, and centered on a nature theme such as plants, animals, fish, insects, rivers and/or oceans.
Pieces can be 3D style or wall mounted.
Artwork will be judged on adherence to theme and materials, originality, craftsmanship, and use of color and texture.
Winners will be announced at 1 p.m. during the Earth Day Extravaganza.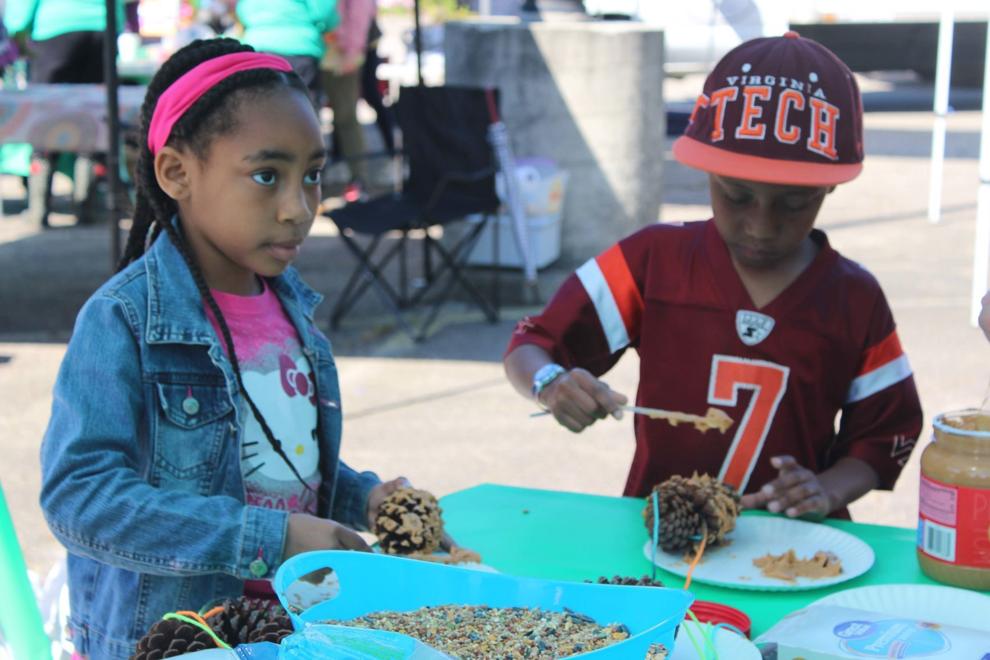 Cash prizes will be awarded to the first, second and third place winners in each entry category.
Activities for children include:
w Digging in the Dirt – Plant Your Own Floral Sensory Station – Sponsored by Abbott Farm Suppliers;
w Crafts for Children with Mrs. Sue Brooks of Halifax County Libraries;
w Flower print, recycled plastic floral art, rock painting – Sponsored by the Halifax Market Place; and
w Take-home coloring activities for Earth Day.
Some activities for children will take place outside while others will take place inside the market.
Upon arrival, attendees are encouraged to stop in front of the market building to pick up a ticket to register for door prizes.
There will be draws throughout the day for gift cards from Sheetz, Peddlers Market, The Packhouse, Applebee's, Schewels Furniture Store, The Cozy Cottage, Viny's Italian Restaurant and Frutopia.
Additional prizes include: summer theater tickets, a wheelbarrow and pruner from True-Value, three miracle grow bags and a children's gardening tool set from Tractor Supply, mulch from Jerry Epps Landscaping, room checks from Yancey Wholesale Supply and a picnic table and library donated by community members.
In addition to Earth Day activities, the market will also have its regular vendors offering baked goods, produce, crafts and more.
"We also encourage people to take a day to experience the city of Halifax," Robbins said.
Public libraries in South Boston and Halifax will also host Earth Day activities.
For Community Cleanup Day, individuals can pick up orange trash bags for free at Halifax City Hall, Halifax County Visitor Center, Halifax County Chamber of Commerce, at Sentara Volens Family Medicine, the South Boston Farmers Market or the Town of Halifax Farmers Market.
Participants can also visit the Halifax County Chamber of Commerce website for a list of areas in need and to let the chamber know which area you plan to clean.