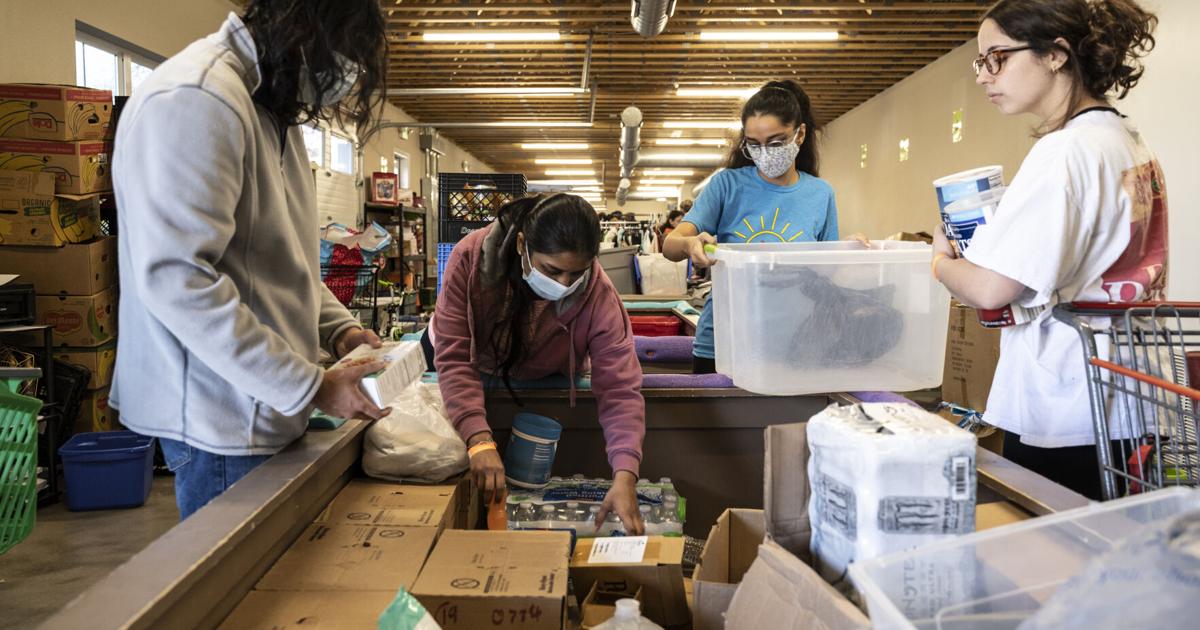 Community volunteers at the big event | New
With shovels up and spirits high, the UTA community came together for the big event on Saturday.
The big event, the largest day of community service at UTA, saw more than 600 volunteers participate in 44 agency projects across the Metroplex such as the Tarrant Area Food Bank and more.
"The Big Event started 22 years ago, which means it's a pretty old tradition here at UTA," said Sai Pratt, a college junior and director of community relations for the Big Event Executive Board.
In The Commons, piles of plastic bags decorated the room as volunteers used the bags to weave recycled mats for the homeless.
Sarah's Bag Ladies is an organization that takes grocery bags and turns them into plastic yarn or "plarn".
Exercise science junior Alexus Frazier said it was the second time he had volunteered for the organization. She said she loves how they recycle the bags and donate the proceeds to the homeless.
Second-year biology student and first-time volunteer Luke Haddad carried a bucket of weeds that he and his group picked from the UTA community garden.
The garden, built in collaboration with the City of Arlington, is a public green space for families, community members and garden enthusiasts. It is one of several projects at the university aimed at demonstrating community service learning and resource conservation.
Haddad said his group cleaned up the garden by removing roots from the plots. [[[[
Nestled behind the UTA Community Garden stands a little blue house, owned by Arlington resident Ana Pettit.
Kelly O'Keefe, new Maverick Guidance Assistant Director, and Austin Goodman, English Education Junior, got their hands dirty cleaning Pettit's flower beds in her front yard. Several other volunteers were carrying mulch in rust-colored wheelbarrows.
Goodman returned for his second appearance at the big event, he said. He came back because it was his first time attending the event in person.
"Our guidance service requires guidance leaders to go out and serve our community," O'Keefe said. "We believe in giving back to the space that has given us so much."
@TaylorAC13