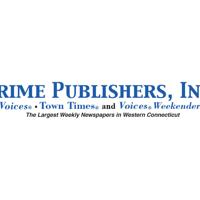 Judge Southbury plans a series of interactive zoom conversations | Community events
SOUTHBURY — Justice Southbury, a local social justice advocacy group, offers the first in a series of interactive Zoom conversations on the topics of diversity, equity and inclusion at 7 p.m. on Sunday, January 23.
The keynote speaker will be diversity and inclusion influencer Walter Thorne.
Mr. Thorne brings 32 years of sales experience to Albany Business Review, where he has served as advertising director since December 2019 and became market president in July 2021.
He manages a team responsible for implementing strategies to connect decision-makers with influential people and help them move their businesses forward, said Tara Beall-Gomes, co-chair of Planning and Outreach for Justice Southbury.
"Mr. Thorne is dynamic and passionate about his role as a DEI influencer, serving his community through mentorship and education.
"We are delighted that he is facilitating this valuable and genuine community discussion. Mr. Thorne will create space for an open forum for unfiltered conversations about (human) race," Ms. Beall-Gomes said.
"Formed in 2020 following the murder of George Floyd, Justice Southbury's mission is to cultivate an inclusive community where all are treated fairly and welcomed equally," said Randolph Richardson, founding member of Justice Southbury and group spokesperson.
"Founded by community volunteers, the members of Justice Southbury share a vision of a fairer and kinder community for all. »
Over the past year, Justice Southbury members have worked with The New School to create an organizational structure to identify and create actionable actions for community needs.
One of the group's four goals is to raise awareness in the community about a range of social justice issues, including racial inequality, religious-based discrimination, LGBTQIA+ rights, and gender-based discrimination, and to bring Pay particular attention to mean or unfair behavior in the community.
To achieve this, one initiative offered is the Justice Southbury Lecture Series where participants can engage openly and productively with those who have different viewpoints or levels of understanding by creating opportunities to engage in healthy dialogue.
Those who would like to receive the Zoom link for the January 23 forum, be added to Justice Southbury's mailing list, or have any questions, can email [email protected]
Additionally, those who wish to be considered as moderators of the forum can contact Justice Southbury at [email protected]