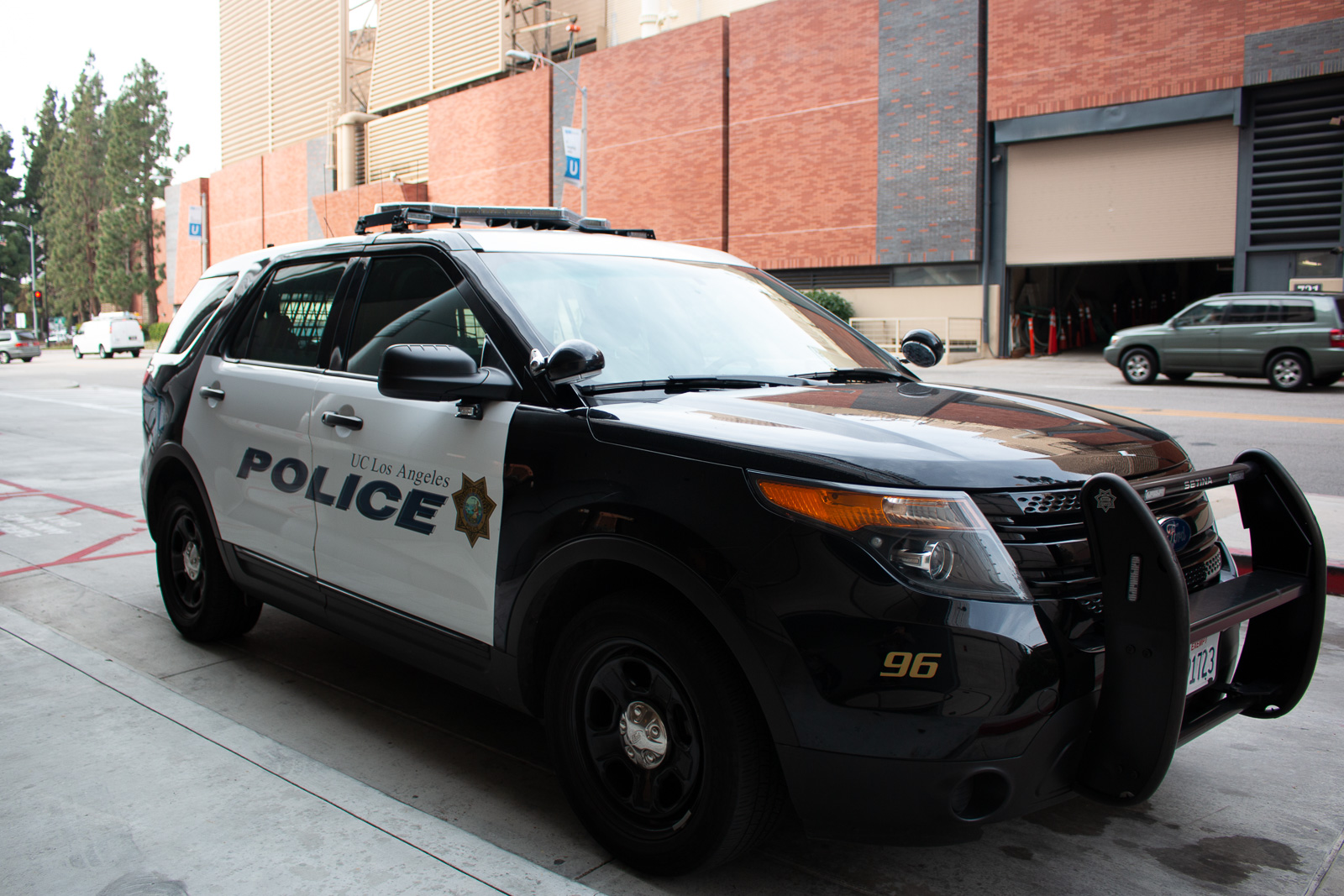 Los Angeles neighborhood councils approve cuts to LAPD budget, including NWWNC
[ad_1]
Los Angeles City Council slashed the Los Angeles Police Department's budget following calls to action from Los Angeles City Neighborhood Councils.
As of June 29, at least 13 neighborhood councils in the city had sent letters to LA City Council in support of the LA people's budget, according to a tweet from the Progressive Neighborhood Council Alliance. The People's Budget LA is an association organized by the LA Chapter of Black Lives Matter demanding that LA City Council and the Mayor reallocate LAPD funds to new housing, improved homeless services, more health services mental health, resources for public schools and investments in black communities.
The North Westwood Neighborhood Council has drafted a community impact statement supporting People's Budget LA, said Andrew Lewis, NWWNC member. The council expects LA city council to adopt the coalition's initiatives, he said.
Lewis brought forward a motion at the June 10 NWWNC meeting calling on UCLA to sever ties with the LAPD and UCPD, due to the excessive police surveillance and harassment that UCLA's black student community has suffered under the UCPD. Council unanimously adopted the motion.
The Undergraduate Student Association Council worked closely with the NWWNC to create the motion, USAC President Naomi Riley said. USAC also hopes to persuade UCLA to part ways with UCPD in the near future, she said.
LA City Council on Thursday approved a $ 150 million cut to the LAPD budget.
A report released Friday by city administrator Richard Llewellyn Jr. and chief legislative analyst Sharon Tso said the cut would force the LAPD to downsize and could leave it with a record number of officers by June 2021.
Sylvia Denlinger, director of public safety and treasurer of the Eagle Rock Neighborhood Council, said the NRCS also supports the goals set out in the People's Budget.
CERNC members hope to see funds diverted from police and housing to tackle homelessness in Los Angeles, she said. Police often respond to homelessness issues, but lack the expertise or resources to peacefully resolve crises, Denlinger said.
"A lot of people in Eagle Rock feel like there is something wrong with all the money that goes to the police and none to housing," Denlinger said. "It's very inefficiently spent right now. "
Taylor Holland, a board member of the Mid City West Community Council Homeless, Refugee and Tenant Rights Committee, said her council hopes the People's Budget will help address the lack of social services available to citizens of Los Angeles.
"There is a convergence of health, racial injustice, and economic crises happening in Los Angeles right now," Holland said. "It requires investments in social services and programs,… especially after the homeless count has returned."
[RELATED: Annual Report Finds 13% Increase in People Experiencing Homelessness in LA County]
Additionally, funds currently allocated to the LAPD could be used to help struggling businesses facing forced shutdowns due to the COVID-19 pandemic, she said.
Many small businesses have been closed for a long time due to COVID-19, while the early days of protests impacted other businesses along Melrose Avenue, she added.
Local governments began to consider ways to reform and cut police funding after George Floyd and Breonna Taylor died at the hands of the police, Lewis said.
"The conversation has shifted to a, why do we have to spend so much of a public budget on the police? Lewis said. "And second, a lot of that money that's currently going to police services could go to other services like homelessness and education. "
Lewis said he hopes LA City Council will consider citizens' demands when making its decisions.
"There are thousands and thousands of people marching through all parts of LA asking for this," Lewis said. "What I hope is that (City Council) will listen to the people of LA… and start to rethink what policing in the LAPD can look like."
Riley added that she hopes support for the NWWNC motion will have a positive impact on the UCLA community.
"We don't want to see things like excessive police surveillance on campus and in the Westwood area, but that's not the end of it for a lot of us," said Riley, a fourth year political science student. . . "The ultimate goal is to create a larger movement … that is sustainable beyond the UCLA campus."
While a letter from a neighborhood council may seem ineffective, many letters and petitions could create additional momentum for the coalition, Denlinger said.
"If people put pressure on their city councilor to support these changes in the budget, to support the reallocation of money, to support police oversight,… it can be done by the city councilor," he said. Denlinger said.
[ad_2]