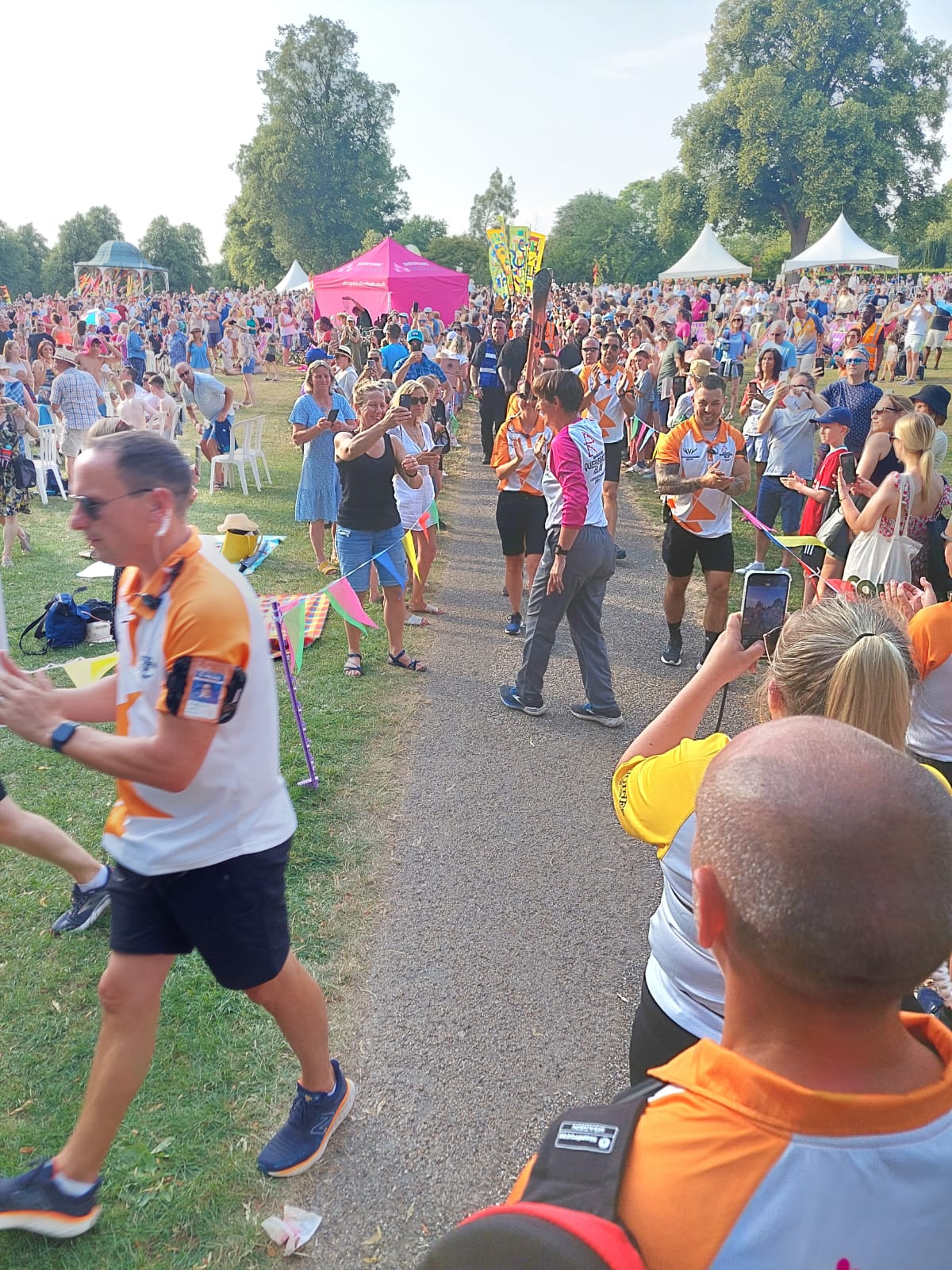 Queen's Baton Relay community events leave a lasting legacy in Shropshire
Lezley Picton, leader of Shropshire Council, hailed the success of community events held in Shrewsbury and Bridgnorth to celebrate the Queen's Baton Relay passing through the county.
Shropshire Council and partner organizations marked the Queen's Baton Relay's visit to towns with free community events celebrating sports and the Commonwealth.
Together it is estimated that over 8,000 people enjoyed the celebrations, and the two events are estimated to have boosted Shropshire's economy by around £112,000.
Lezley said:-
"A great deal of effort has gone into planning and organizing community events around the arrival of the Relay in Shropshire.

"We were delighted that our bid to host the relay in Shrewsbury and Bridgnorth was successful and great partnership work has enabled us to give maximum support to community events.

"Thousands of people turned out to show their support, lining the streets of both towns as the baton passed, then joining the celebrations at The Quarry in Shrewsbury and Severn Park in Bridgnorth.

"Both events have boosted Shropshire's economy by encouraging visitors and locals to visit the towns, and most importantly, they have opened up opportunities for people to explore what Shropshire has to offer in terms of sport and culture. "
In Shrewsbury, Shropshire Council has partnered with Energize Shropshire Telford & Wrekin, Shrewsbury BID, Shrewsbury Town Council and Shropshire Festivals. Schools, sports clubs, arts organizations and local groups from across the county participated and the crowds were entertained with dance, arts, music and sports.
In Bridgnorth, Shropshire Council has worked with Bridgnorth Town Council, Energize Shropshire Telford & Wrekin and Sporting Bridgnorth to encourage sports and wellness groups to offer discovery sessions. Sports such as youth football, golf, bowling, rugby, netball, gymnastics, running, rowing and boxing were all represented.
Cecilia Motley, Cabinet Member of the Shropshire Council for Communities, Culture, Leisure and Tourism, and Transport, added:-
"The celebrations hosted by Shropshire Council and our partners have certainly added to the excitement and created lasting memories for everyone involved.

"Both community events have left a lasting legacy and created opportunities for people to experience all that we can offer people living and working in Shropshire, as well as promoting the county to a wider audience."