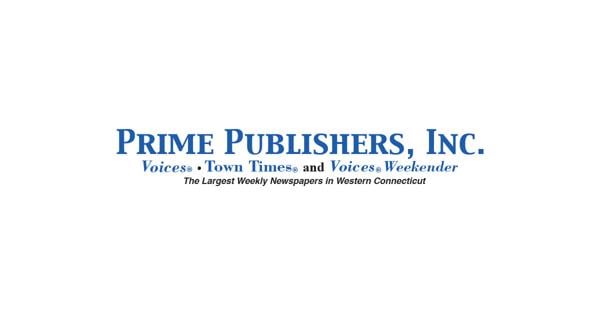 Southbury Library Youth Services releases programs for teens in March | Community events
SOUTHBURY — Southbury Public Library's Youth Services Department will be offering the following program for teenagers in March. The library is offering a mix of in-person and virtual events this month.
Teen To-Go Craft Kits: Pocket Pandas will debut on Monday, March 14.
Teens in grades 6-12 are encouraged to purchase complete kits to make a pocket panda from the Teen Department while supplies last. Each kit will contain instructions and all necessary supplies except scissors.
Kits aren't limited by person, but the library asks participants to take only what they and siblings or friends they're crafting with will need.
Third Thursday Game Night: Giant Scrabble is scheduled for 6-7 p.m. on Thursday, March 17 in the Kingsley Room. Teenagers from grades 6 to 12 are invited to play Giant Scrabble. The super-size board game is very similar to the original game, but it's super giant. Space is limited, registration is required.
A Food Explorers Online: Strawberry Stuffed Cupcakes is scheduled for 5 p.m. on Wednesday, March 23 for students in grades 6-12 and their families.
Join Food Explorers to make strawberry stuffed cupcakes. Vanilla cupcakes are filled with a whole strawberry and topped with whipped cream. Participants can cook via Zoom from the comfort of their own kitchen. Space is limited to allow time to answer individual questions and guide everyone through the program. Space is limited, registration is required.
The Teen Advisory Council meeting will be held from 6-7 p.m. on Tuesday, March 29 at the Youth Services Tutor's Corner.
The library is looking for creative and energetic volunteers in grades 6-12 who want to make a difference at Southbury Public Library. Members of the Teen Advisory Committee can directly influence teen book and audiovisual collections, teen programming and events, and other teen services.
Each monthly meeting begins with a discussion of ideas for programs, materials, etc., and ends with special volunteer projects. Those interested in serving on the Teen Advisory Council can apply for consideration through the website at www.southburylibrary.org/tab.
For more information or to register, visit the Southbury Public Library website at www.southburylibrary.org/events. Visit the library's Facebook page at www.facebook.com/SouthburyLibraryYouthServices/.
All programs are generously sponsored by the Friends of Southbury Public Library.