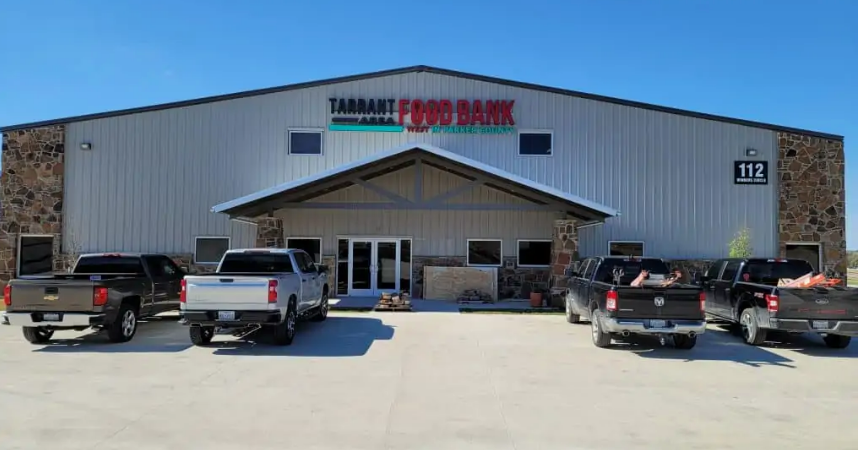 TAFB West calls for community volunteers | Local News
The new food bank serving Parker and surrounding counties put out a call last week for volunteers.
The Tarrant Area Food Bank West campus, on Quanah Hill Road along Interstate 20, serves residents of Parker, Palo Pinto, Hood, Somervell, Hamilton, Erath, and Bosque counties. Its 28,000 square foot warehouse, with 8,000 square feet of refrigeration and freezer space, has expanded the Fort Worth-based food bank's service area from six counties to 13.
The official inauguration of TAFB West took place last spring.
"As food, fuel and housing costs rise due to the current inflation crisis, TAFB West is seeing an increase in food delivery customers in Parker County and beyond," says the call for volunteers. "However, they are also seeing a shortage of volunteers needed to run all the necessary feeding programs."
These programs include the weekly Mega Mobile feed from 5:30 p.m. to 7 p.m. Thursdays and the Mission Market, where the public can purchase nutritious food from 3:30 p.m. to 7 p.m. Mondays and 9:30 a.m. to 2 p.m. Fridays.
"Both events rely on volunteers for staff," the announcement reads. "And the food bank doesn't see the numbers it needs to run them all summer"
Volunteers are also needed to help maintain the Market Garden from 9 a.m. to 10:30 a.m. every other Wednesday. The garden, directly in front of the house, supplies both the public and the teaching kitchen where people can learn how to prepare healthier meals.
For more information or to volunteer, call Volunteer Coordinator and Garden Manager Matt Kennedy at TAFB West, (682) 368-3006.