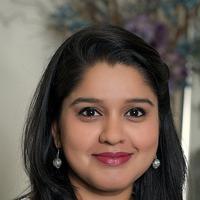 UHV faculty organizes training for community volunteers | News
For Sneha Nayar-Bhalerao, her counseling skills should be shared to help as many people as possible. That's why she and Abran Rodriguez, another professional counseling faculty member at the University of Houston-Victoria, provided training for child advocates in Victoria.
Through webinars and virtual workshops, faculty members of the UHV Professional Council help volunteers at Golden Crescent CASA. This fall, Nayar-Bhalerao and Rodriguez, both assistant professors of professional counseling at UHV, organized training seminars for dozens of court-appointed special advocates or CASA volunteers. The seminars focused on mental health with an emphasis on identifying the warning signs of suicide.
"We are passionate about helping people with mental health issues," said Nayar-Bhalerao. "It's our way of making a difference in our communities. "
A CASA volunteer supports children and families involved in the child protection system. The volunteer will spend time with the children and families and collect information from all those involved in the life of the child (s), including family members, foster parents, teachers, lawyers, social workers and others concerned, according to the Golden Crescent CASA website. Volunteers report to a judge to defend the best interests of the child or children.
Often, a CASA volunteer is the guardian of children who have been removed from their homes, said Mary Lasater, acting deputy dean of the UHV School of Education, Health Professions & Human Development. Lasater previously served on the board of directors of Golden Crescent CASA, where she served as vice chair for one year and chair for two years before stepping down from the board in 2013. She continues to volunteer for the organization on on an annual basis by reviewing Golden Crescent CASA's Strategic Plan, which prepares volunteers to work with hundreds of children and families in Victoria, Calhoun, DeWitt, Goliad, Gonzales, Jackson, Lavaca and Refugio counties.
Depending on the situation, a CASA volunteer can serve a family for several years, Lasater said. A key part of upholding the best interests of a child is also checking the mental health of the child (s).
"One of the goals of CASA is to ensure that volunteers are trained to meet the needs of children who come from traumatic situations," said Lasater. "Regular training is provided to volunteers so that they can help prevent a tragic situation and help the child or children receive trauma care. The needs are great and we have so much to offer our community at UHV. Our UHV advisory faculty did not hesitate to offer its services to help train volunteers.
For Suicide Awareness Month in September, Rodriguez gave a presentation for CASA volunteers, including basic information on suicide awareness. Nayar-Bhalerao hosted a virtual webinar on November 19 during the lunch hour for volunteers.
Volunteers may be serving a family where a child has experienced past trauma or is facing severe abuse, distress or major depression, so it is important to be able to identify the signs of suicidal thoughts and to break down the cycle of emotional distress, Nayar-Bhalerao mentioned.
For his presentation, Nayar-Bhalerao spoke about understanding suicide and how to create a safety plan for volunteers if they find themselves in a situation where a child is thinking of harming themselves. She also talked about the signs of suicidal thoughts; how to identify intent and whether there is a history or means of committing suicide; how to provide the child with support and resources; and how to help the child navigate their feelings so that they don't hurt themselves.
The information Nayar-Bhalerao shared with volunteers is the same job she shares with clients, she said. Nayar-Bhalerao would like to organize more sessions for Golden Crescent CASA to help as much as she can.
"The work that Golden Crescent CASA and their volunteers do is so important and meaningful," she said. "As counselors, it is an honor for us to contribute to the people who live with these families and who do not have this kind of training. This helps the volunteers to broaden their awareness and skills to help their clients.