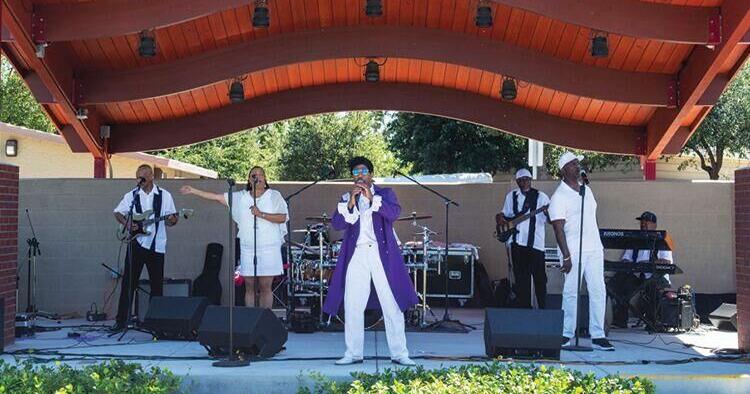 Upcoming Community Events in Oakley | Features
Film under the stars at Oakley
Moviegoers are also in luck this summer with the return of Oakley's free Movie Under the Stars series to Civic Center Plaza (3231 Main St.). Participants are encouraged to bring blankets and lawn chairs. The series continues with monthly movies through October.
September 10 – Raya and the Last Dragon
Learn about the microscopic organisms on the Big Break Regional Shoreline
"Little Things, Big Deal" are on the schedule from 11 a.m. to noon and 2 p.m. to 3 p.m. every Saturday and Sunday in June at the Big Break Regional Shoreline in Oakley.
The "little things" are plankton, microscopic organisms essential to life in the delta and beyond. Naturalists will set up microscopes at the Big Break Visitor Center to help you observe organisms and understand how human activity threatens them.
Big Break will also host a bilingual campfire program (English and Spanish) from 6:30-8 p.m. on Saturday and Sunday, June 11 and 12. Campfires are free and no registration is required. The host is naturalist Misti Marsh.
Bring a picnic to the park, then join the campfire activities, including this gooey treat, S'mores. The program is the same on both days; frequent one or the other.
Big Break is at 69 Big Break Road, near Oakley's Main Street. For information, call 510-544-3050.
Oakley combines its Friday Night Bites, a monthly food truck event, with live music in June, August, September and October at Civic Center Park (3231 Main St.). Food, fun and music will be happening from 5-9pm
5 August – Project 4 Band (funk, soul, pop, latin, R&B)

September 2 – Mayan Latin Roots

October 7 – Cut Loose (rock, rhythm & blues and pop)