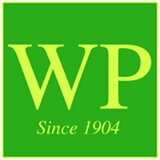 Writing coaches are looking for volunteers from the Flathead Valley community
Writing Coaches of Montana seeks members of the Flathead County community to participate in its coaching program with a mission to help local students improve their writing skills. Specifically, the program aims to help students think critically about their writing assignments so that they can become confident and competent writers across multiple disciplines.
No experience is necessary as volunteers will learn about the curriculum and best practices for teaching writing while being trained by qualified individuals.
To volunteer, community members can attend a virtual training on Thursday, September 15 from 6-8:45 p.m. Email Writing Coaches Flathead Coordinator Jeanne Wdowin at [email protected] for more information. information. Or, visit writingcoachesofmontana.org and under "News and Events," go to the public calendar, scroll forward to September 15, and sign up. WCM staff will be available for follow-up questions at any time.
During the 2022-23 school year, volunteers will coach in person at schools and, if needed, online using Google Meet. Coaches can choose their preference of in-person or virtual coaching when offered. In August 2020, in response to COVID-19, Writing Coaches of Montana developed an online coaching program that meets the student privacy requirements of the Family Educational Rights and Privacy Act (FERPA) and uses Google Suite for Nonprofits.
During the 2021-2022 school year, Cassie Sheets, the program's executive director, along with Jeanne Wdowin, flathead regional coordinator, led a coaching program in schools across Montana, including the following local schools: Whitefish High School , Whitefish Middle School, Columbia Falls High School, Kalispell Middle School, and Muldown Elementary School.
Heather Davis Schmidt, superintendent of the Target Range School District, says, "Writing coaches do more than support writing. They also build relationships with students, bridge generational gaps, provide positive perspectives from another trusted adult, and give hope to those who are struggling.
Community members interested in learning more about the program can visit writingcoachesofmontana.org or contact WCM staff.
Montana Writing Coaches began with Missoula County Public Schools in 1995, then expanded to Ravalli County in 2016 and Flathead County in 2019.